Résumé
I'm graduated from the Institut Supérieur de Marketing du Luxe (Sup de Luxe), MBA in Luxury Brand Marketing and international Management.

I have worked for 2 years and half at Keenpac Group in France, followed by 3 years at Wathne International, 4 years and half at Cosfibel group, 4 years at Alliora and 2 years at Verpack group.

I'm currently working as key account manager at Salinas International (part of Salinas group). I have more than 15 years experience in sales and project management of luxury packaging and promotional gifts.
Expériences professionnelles
Sales manager
SALINAS INTERNATIONAL , Paris - CDI
De Juillet 2020 à Aujourd'hui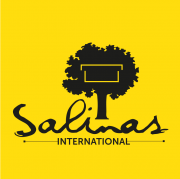 Salinas International is a part of the Salinas group, which is specialized in setup boxes, and operates in the markets of perfumes, cosmetics, spirits and accessories. Salinas group has two factories in Spain (Alicante and Barcelona), and manage the entire process chain, from graphic design, printing to box setting-up. The company has made the acquisition of Fabregas Packaging in 2020.
Key account manager
VERPACK GROUP , Paris - CDI
De Septembre 2018 à Juin 2020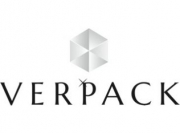 Verpack is specialized in setup and folding boxes for luxury field, and operates in the markets of perfumes, cosmetics and spirits. Founded in 1993, Verpack group employs 450 staff and has four production sites in France and one in Tunisia. The company has made several acquisitions over the years, with Korus Packaging in 2013, CLP Packaging in 2006 and Cartonnages Guillaume in 2000.

Main tasks :
• Follow-up of several key accounts in the luxury field : MHCS, Hermès Parfums, Hennessy, L'Oréal TR, Champagne Canard Duchêne, Champagne Thiénot, Havana Club...
• Taking briefs and reply to tenders for rigid and folding boxes
• Operational follow-up of projects with each factory of the group
• Portfolio : 5,6 M€ annual turnover in 2019
Key account manager
ALLIORA , Paris - CDI
De Mai 2014 à Août 2018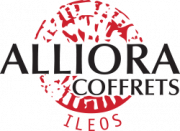 Alliora stands out for its global expertise in 100% Made in France setup boxes. All of its production takes place in its factory based in Fougères, which can manufacture up to 15 million gift and promotional boxes per year. For industries including fragrance, cosmetics, wine and spirits, Alliora provides an adapted solution to its customers starting from conception to distribution of the finished product via manufacturing and packaging. Alliora became a part of the GPack group in November 2017, and the group's box expertise for its luxury division.

Main tasks :
• Follow-up of several key accounts : L'Oréal, Yves Rocher, Shiseido, IP
• Taking briefs and reply to tenders for setup boxes, mainly in "full service"
• Operational follow-up of projects
• Portfolio : 8 M€ annual turnover in 2017
Key account manager
COSFIBEL GROUP , Boulogne billancourt - CDI
De Septembre 2010 à Avril 2014
Cosfibel develops packaging and merchandising solutions ranging from functional and aesthetic packaging to point-of-sale presentations. We offer innovative global solutions for standard and custom products to international clients in the cosmetics, gourmet foods, wine and spirits sectors. We have subsidiaries, factories and trading links with complimentary expertise and sales offices in strategic locations. Cosfibel is present in Barcelona, Brussels, Geneva, Glasgow, Hong Kong, London, Madrid, Moscow, Paris, New York, Miami, Shanghai and Sao Paulo.

Main tasks :
• Follow-up of L'Oréal key account (Luxury Division, Cosmetique Active, DPGP, Travel Retail). Annual turnover : 4M€ in 2012 and 2013.
• Taking briefs and launching samples (bags, boxes, jewelry and accessories)
• Operational follow-up of projects
• Reply to annual tenders
Parcours officiels
SUP DE LUXE – MBA Luxury Brand Marketing and International Management – 2004

Allemand - Notions
Anglais - Courant
Français - Langue maternelle
Centres d'intérêt
Horlogerie
collectionneur montres
vins